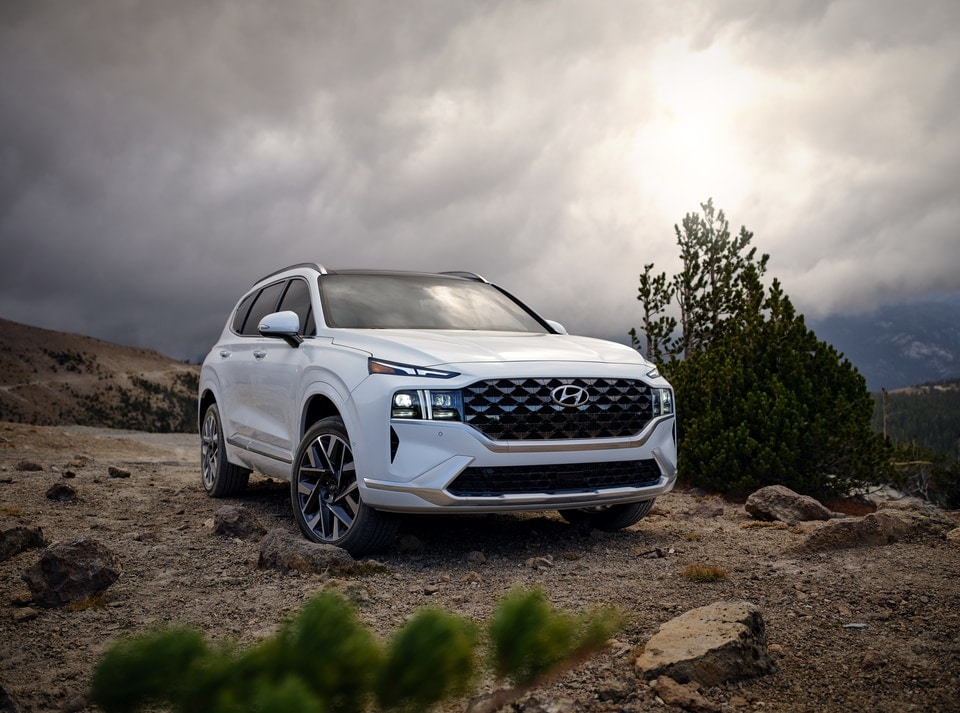 Get Behind the Wheel of the Hyundai Santa Fe with a Lease from Superior Hyundai of Beavercreek
Among the popular vehicles here in our New Hyundai lineup is the Santa Fe. The SUV has long been considered the right size, while providing the right levels of capability, convenience, efficiency and so much more. For those of us here in Beavercreek along with Xenia, Fairborn and the greater Dayton area, the Santa Fe appeals to plenty of lifestyles and at our dealership we want to help you see that up close with a visit to our showroom. We also want you to know that we have many Hyundai lease deals and specials on the Santa Fe, giving you a way to get behind the wheel.
With a Hyundai Santa Fe lease, you can secure a new Santa Fe and a quality monthly payment to get your next vehicle upgrade. Our team makes it simple as we guide you through the process from start to finish and help you by providing all our current Hyundai lease offers and current specials available to you so you can create a payment plan that works for you. With leasing, you're able to put less down at signing and can generally find a lower monthly payment over purchasing, plus you get the flexibility of three or four year terms, which, while adhering to some simple guidelines for mileage and use, offer you the chance to get behind the newest vehicles like the Santa Fe here in our showroom serving those in Miamisburg, Vandalia, and Centerville.
Our process allows you to structure your deal online and find the terms that work for you so once you've identified the right new Hyundai Santa Fe for you, you'll be able to finalize your lease in no time. We encourage you to check out all the lease options on the Santa Fe and our current lineup of Hyundai vehicles for deals and specials here at Superior Hyundai of Beavercreek. If you have any more questions, we'd be happy to provide you with details and get started today.